Wilshire Labs was started in 1982 as a sole proprietorship and was converted to private limited company in 1994. It was established with covered area of 2000 sq. ft. in a residential area and shifted to largest industrial estate of Punjab i.e. Quaid-e-Azam Industrial Estate, Lahore in1986. Manufacturing facility has been grown with covered area of approx.120,000 sq. ft. equipped with latest machinery & equipment. Wilshire Labs (Pharmaceutical) is devoted on ensuring that it delivers and achieves its aims to the fullest.
Wilshire Labs (Pharmaceutical) is an organization combine entrepreneurship, strong work ethics, strict compliance with current Good Manufacturing Practices (cGMP) with wide range of products. As a healthcare company, Wilshire Labs (Pharmaceutical) manufactures and markets innovative and quality medicines, which help prevent, cure and alleviate illnesses as well as save lives while serving the best interest of consumers and employees. Hard work to bring forth medicinal products with added advantage had been main aim of the organization. .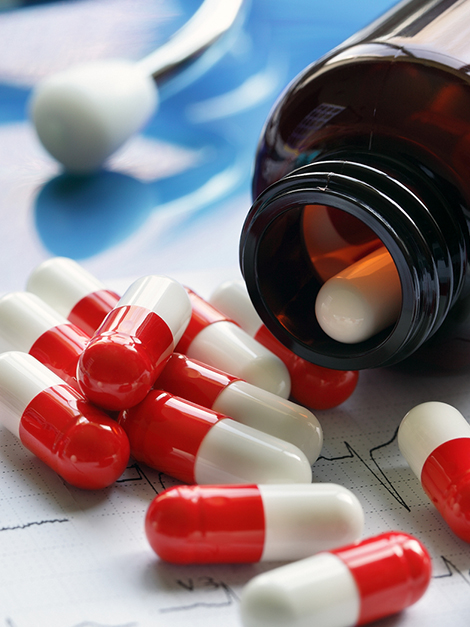 Wilshire Labs has attained this prestigious position through continuous focus on modern production facilities, cross-functional team work, human resource development and innovative marketing skills. Wilshire has been supplying medication to numerous international and national organizations including::
World Health Organization

United Nations

Shaukat Khanum Memorial Cancer Hospital & Research Center, Lahore

Agha Khan University Hospital, Karachi

Shifa International Hospital, Islamabad

South City Hospital

North West Hospital, Peshawar
With more than three decades of serving healthcare segment of Pakistan and a commitment to elevate the quality of life of Nations around the globe, Wilshire Labs has expanded its arena by adding wellness products in its catalogue. We are well prepared for manufacturing herbal and nutraceutical medicines through our dedicated R&D team and "state-of-the-art" newly established manufacturing facilities namely Wilshire Labs (Pvt) Ltd. (Natural / Herbal /Nutraceutical Unit) situated at Lahore.
Since the beginning, human beings have been using natural herbs for various diseases and nutritional purposes. With the unveiling of nature's secrets, the study on herbal treatment has become more superior and sophisticated. At Wilshire Labs (Natural), we are committed to continue this tradition of herbal use with blend of modern technology and developed formulations to add value into consumers' lives. Wilshire Labs (Natural) has been established with an aim to meet the ever-increasing demand of herbal / nutraceutical products in international market by achieving the highest possible levels of quality with the latest cGMP compliant manufacturing equipment.
Our unit is especially designed for export to USA, Canada, European Union and other countries with stringent regulatory authorities. Wilshire Labs (Nutraceutical) believes in providing access to high-class medicines to nations across the world by improving the quality of human life through continuous Research & Development. Wilshire Labs (Nutraceutical ) assures to its consumers that we will provide the best of the nature's gifts.